Artistic Studio
of the STR
An always active laboratory, in constant production, to support the recovery of traditions, as that of the stonemasons, but with an eye towards new studies of contemporary sculpture.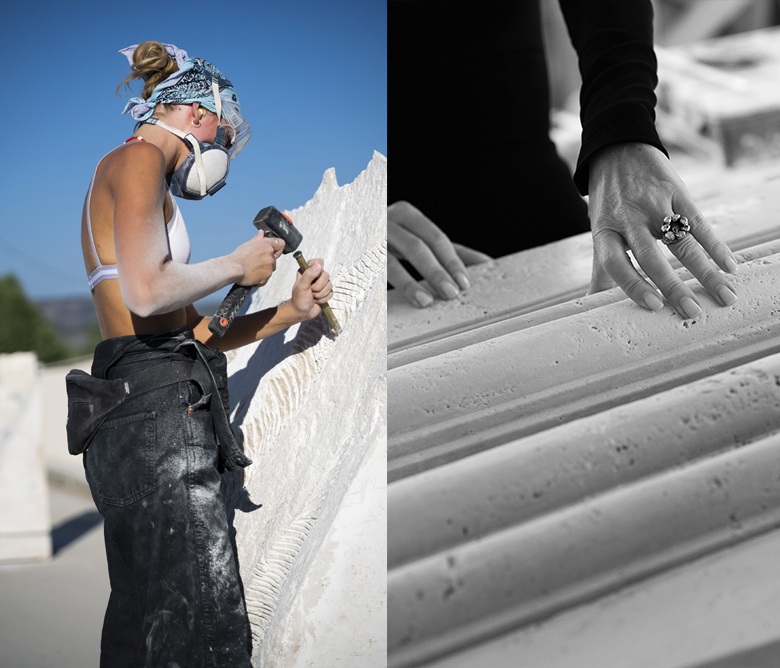 Customized
manufacturing
In the space, the master Angelo Di Palma works stone as was performed in the past, creating works of art and furniture with ancient manual technique and wisdom, constantly aiming for perfection in every gesture.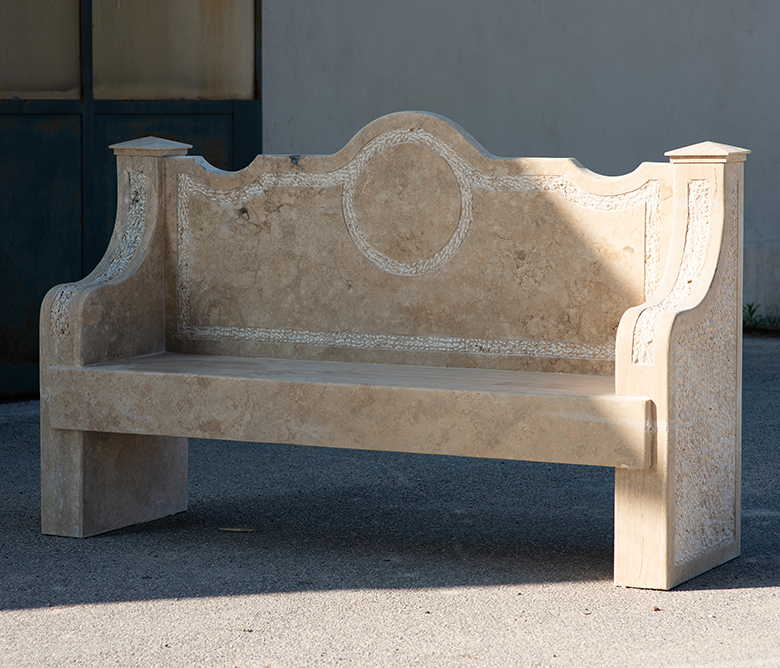 Elegant and
unconventional
An artistic production that aims to transform into the travertine substance the forms of the imagination of those who rely on us to make an elegant, magnificent, unconventional space.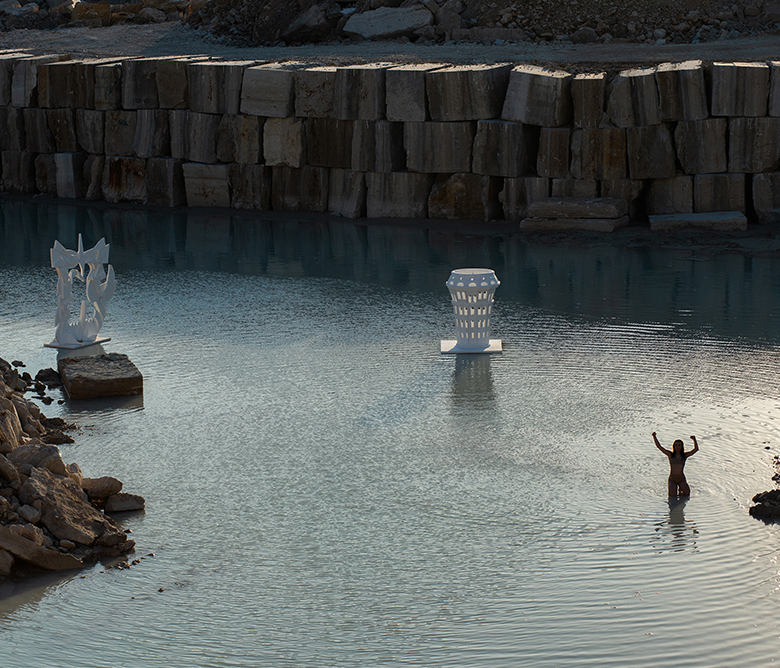 A contemporary and
international space
The laboratory also hosts local and international artists who want to try out their artistry at working with travertine. We are ready to collaborate with you to realize your most ambitious projects.